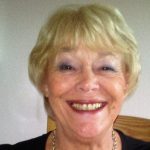 Bio:
EXTEND exercise classes. Each Monday and Thursday, Chapel Court, Hawthorn Street, Wilmslow. 2.00-3.30p.m. Gwyneth Morley Court, Handforth each Wednesday 10.00 - 11.00a.m.
Classes:
Currently teaching Otago exercise programme at Civic Centre, Knutsford. 10.30-11.30. Classes free of charge.
Otago classes for Everybody Sport and Recreation Poynton Civic Hall, Monday 9.45 - 12.00 Tuesday 10.30 - 11.30. Knutsford Tatton Rooms, Curzon. Tuesday 1.30-3.30 and Thursday 10.30 - 11.30 a.m.
Other Relevant Qualifications:
EXTEND exercise teacher
User Bio
Name

Angela Greensmith

Qualifications
Bio

EXTEND exercise classes. Each Monday and Thursday, Chapel Court, Hawthorn Street, Wilmslow. 2.00-3.30p.m. Gwyneth Morley Court, Handforth each Wednesday 10.00 – 11.00a.m.

Current classes

Currently teaching Otago exercise programme at Civic Centre, Knutsford. 10.30-11.30. Classes free of charge.

Otago classes for Everybody Sport and Recreation Poynton Civic Hall, Monday 9.45 – 12.00 Tuesday 10.30 – 11.30. Knutsford Tatton Rooms, Curzon. Tuesday 1.30-3.30 and Thursday 10.30 – 11.30 a.m.

Other relevant qualifications

EXTEND exercise teacher

Postal address

20 Buckingham Road, Wilmslow, Cheshire.

Telephone

07790291648