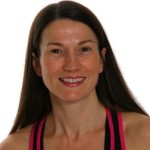 Bio:
Hi, I'm Donna Waldron and I love teaching Postural Stability Classes. I started in 2011 training in Zumba, then Zumba Gold  (low impact easier to follow moves for those new to exercise, older generation and those returning to exercise after an injury). I wanted to learn more about the fitness industry and help people make a difference so trained in Exercise to music.  I was hungry to learn more so went on to do further qualifications and training as listed below. The classes I have most enjoyed are working with older adults .  When the opportunity arose to have training as a Postural Stability Instructor, I jumped at the chance. I started leading classes May 2015 and ran a 30 week trial with Age UK Leeds and Leeds City Council. The trial proved to be successful and now more classes have been introduced. I love working with this generation and making a difference to their every day life, hearing what they can now do and what they couldn't do before. The classes are so much fun. I look forward to them every week.
Other Relevant Qualifications:
LEVEL 4 CARDIAC REHABILITATION, LEVEL 4 CHRONIC RESPIRATORY DISEASE, LEVEL 3 GP EXERCISE REFERRAL, TAI CHI FOR ARTHRITIS AND FALLS PREVENTION, ESCAPE PAIN, LEVEL 2 AWARD IN WATER BASED EXERCISE, LEVEL 2 CERTIFICATE IN FITNESS INSTRUCTION (QCF) (ETM) , LEVEL 2 AWARD IN CHAIR-BASED EXERCISE FOR THE FRAILER OLDER PERSON, LEVEL 1 UK HOOPING INSTUCTOR CERTIFICATE, LEVEL 2 HOOPING FOR KIDS, LEVEL 2 GYM INSTRUCTION, INDOOR CYCLING INSTRUCTION (SPINNING), FIRST AID CERTIFICATE, TRAINED AND LICENCED IN ZUMBA, ZUMBA GOLD, ZUMBA TONING, ZUMBA GOLD TONING, AQUA ZUMBA, ZUMBA SENTAO, ZUMBA STEP, ZUMBA KIDS AND ZUMBA KIDS JNR.
User Bio
| | |
| --- | --- |
| Name | Donna Waldron |
| Qualifications | |
| Bio | Hi, I'm Donna Waldron and I love teaching Postural Stability Classes. I started in 2011 training in Zumba, then Zumba Gold  (low impact easier to follow moves for those new to exercise, older generation and those returning to exercise after an injury). I wanted to learn more about the fitness industry and help people make a difference so trained in Exercise to music.  I was hungry to learn more so went on to do further qualifications and training as listed below. The classes I have most enjoyed are working with older adults .  When the opportunity arose to have training as a Postural Stability Instructor, I jumped at the chance. I started leading classes May 2015 and ran a 30 week trial with Age UK Leeds and Leeds City Council. The trial proved to be successful and now more classes have been introduced. I love working with this generation and making a difference to their every day life, hearing what they can now do and what they couldn't do before. The classes are so much fun. I look forward to them every week. |
| Other relevant qualifications | LEVEL 4 CARDIAC REHABILITATION, LEVEL 4 CHRONIC RESPIRATORY DISEASE, LEVEL 3 GP EXERCISE REFERRAL, TAI CHI FOR ARTHRITIS AND FALLS PREVENTION, ESCAPE PAIN, LEVEL 2 AWARD IN WATER BASED EXERCISE, LEVEL 2 CERTIFICATE IN FITNESS INSTRUCTION (QCF) (ETM) , LEVEL 2 AWARD IN CHAIR-BASED EXERCISE FOR THE FRAILER OLDER PERSON, LEVEL 1 UK HOOPING INSTUCTOR CERTIFICATE, LEVEL 2 HOOPING FOR KIDS, LEVEL 2 GYM INSTRUCTION, INDOOR CYCLING INSTRUCTION (SPINNING), FIRST AID CERTIFICATE, TRAINED AND LICENCED IN ZUMBA, ZUMBA GOLD, ZUMBA TONING, ZUMBA GOLD TONING, AQUA ZUMBA, ZUMBA SENTAO, ZUMBA STEP, ZUMBA KIDS AND ZUMBA KIDS JNR. |
| Postal address | Leeds 26 |
| Telephone | 07817 549733 |